To be a part of the St. Andrews Dusit family is a different experience from conventional schooling. How so? St. Andrews is an international school whose programs are aligned with the English National Curriculum and the Early Years Framework. These are specific approaches to children's education that give more weight and importance towards a student's individuality and involvement in a community. It does not focus on imposing rigidity or rules; rather, it aims to hone a child's creativity, self-growth, and agency.
St. Andrews Dusit is found just outside the grounds of Chitralada Palace in Bangkok. This British International School is a fully-inclusive and co-educational school with up to 400 children, from ages 2 to 11. It is part of Cognita, an expansive network of schools across the globe that aims to create an inspiring world of education where kids gain self-belief as well as an interest in continuous learning.
Here, high-quality education isn't measured on test marks alone. Instead, St. Andrews' school staff empowers children through a holistic approach to education where children gain knowledge not just in the classroom but also through hands-on experience and through the local community. Classes and activities are done both indoors and outdoors, and they get opportunities to study and play through excursions and exposure to real-life concepts that they won't just learn from books and presentations.
The St. Andrews Dusit experience starts with the school's house system to help kids interact and work together with others. Each student across all year levels from Pre-Nursery to Year 6 is assigned a house named after a hill tribe from Northern Thailand. Everyone is assigned an active role so that they can help each other in various activities, including extracurriculars as well as competitive events! With this system, they don't have to feel left behind or alone.
The helpful house system helps children on an individual level by giving them more opportunities for personal growth and the development of leadership skills. It also creates a reward system for personal achievements, so they feel validated and rewarded for their hard work! This kind of system helps them gain a sense of camaraderie and healthy competition with other houses, as well as inter-year friendships and an increased sense of belonging within a community.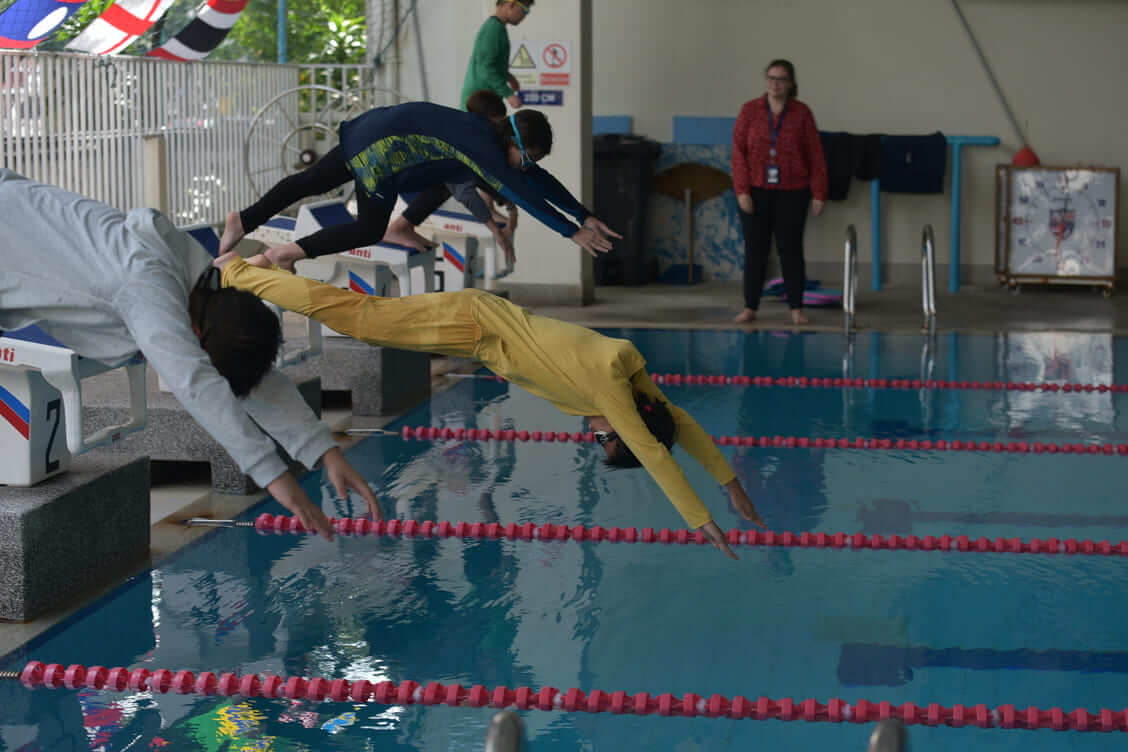 The environment of any school is very important, because it must be both conducive to children's learning but also relaxing and freeing. St. Andrews is designed with safety, interactivity, and well-being in mind. There are a total of 20 classrooms, with each one spacious and bright with a lot of natural lighting. The rooms are also equipped with interactive whiteboards, as well as iPads and laptops. Kids are also encouraged to explore the indoor and outdoor venues that encourage learning and play! Specialist facilities for more learning, sports, arts, and other needs are also available. As an inclusive school, there are also facilities for children with specific needs and support.
All of these are meant to keep children happy as they attend school while allowing them to thrive not just academically but also emotionally and socially. After all, learning is supposed to be fun!
St. Andrews Dusit has the following facilities, and more:
• Large multi-functional and air-conditioned sports hall
• Early Years specialist hall, air-conditioned and AQI monitored
• 25m swimming pool
• Early Years swimming pool
• Sports field
• Playgrounds
• Rooftop garden
• Cooking room
• Sensory room
• ICT suite
• Health centre with an on-site nurse
• School library
• Specialist language classrooms
• Dance studio
• Specialist music studio
• 3 Music practice rooms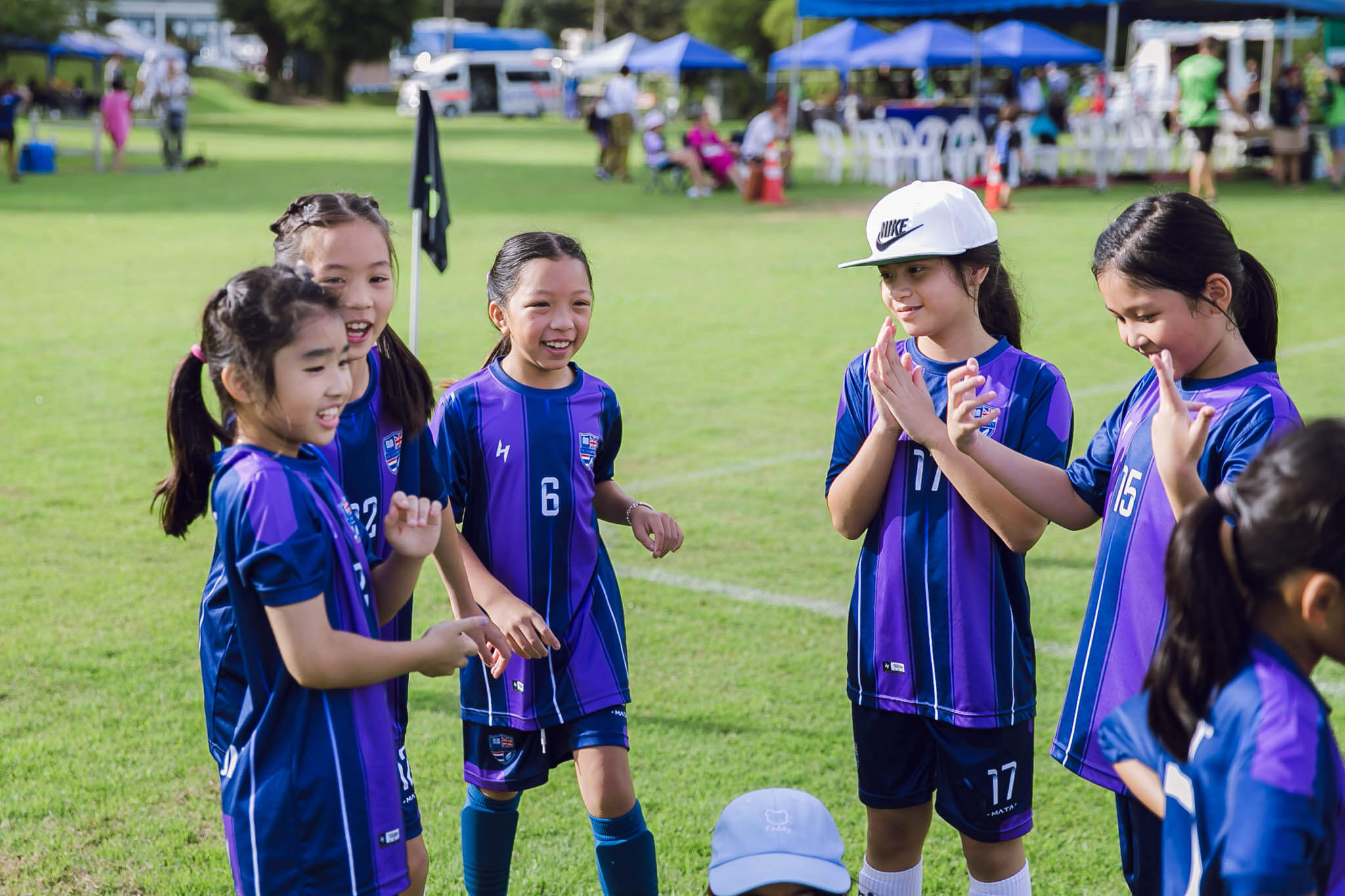 Connecting concepts learned in the classroom to real life is important for St. Andrews Dusit, so outdoor education is regularly practised. This involves bringing the kids to outdoor facilities so they can truly appreciate and apply the topics they are learning about in real life.
This also involves bringing them to partner diverse communities from time to time where they can be exposed to environmental, social, and economic challenges. When this is done, children are able to understand different issues, and even learn to empathise with the world around them. This is also meant to inspire them to contribute to society and make a difference to support the well-being of others.
Outdoor education and exposure to social issues empower children to have a global mindset and take others into consideration in the future. It is powerful and beneficial for society when kids already believe in their positive impact on others as early as possible and want to give back.
Part of enriching the children's lives is giving them a healthy relationship with food, which is why St. Andrews Dusit makes sure to serve well-rounded, balanced meals and healthy but delicious snacks throughout the day. Here, it's not about diet and restriction – balance is key!
Nursery kids are served their meals in class and are supported by staff members to help them gain a better appreciation of the food they consume and what nutrients can do to their bodies. Kindergarten to Year 6 kids have their meals at the school's dining hall, which is air-conditioned and AQI-monitored.
Meals are prepared onsite by St. Andrews Dusit's provider, Foodhouse. They prepare a wide variety of nutritious meals and snacks. The menu is updated regularly so that new and seasonal ingredients can be introduced, making dining at school fun and never boring! They also work with an onsite nutritionist so that they can plan healthy and balanced diets for children and keep track of any allergies.
For a full breakdown of the kinds of meals that are served, you can check the menu here.
Classes are limited to a maximum of twenty kids only. There are teachers, teaching assistants, and maids for classes so that there is a healthy ratio of staff and children per class.
Here is a breakdown of how long a school day is:
• Nursery half Days – 7:50am -12pm
• Nursery full days – 7:50am – 2:30pm
• Kindergarten to Year 6 – 7:50am- 2:30pm / 3:45pm Extra Curricular Activities (ECAs)
Children are given a "soft start," beginning at 7:30 am to help them warm up to the school day. Classes start with a circle time, and then a mix of activities are explored including outdoor learning, child-initiated learning, specialist music, swimming, Thai lessons, and more. Lunchtime begins mid-day, and before the class ends, everyone is gathered for another circle time before they make their way home.
Extracurricular activities that can go into the afternoon would include other interests that children may have, including weekly sessions of the following:
• Swimming
• Tennis
• Drone Club
• Cooking
• Arts Club
• French
• Calligraphy
• Chess Club
• Tennis
• Muay Thai
• Mandarin
• Taekwondo
• Football
• Thai Language and Culture
• Dance
• Debate Club
Scheduling a Visit/Virtual Tour
St. Andrews Dusit's beautiful campus is best appreciated when seen in person, so an onsite visit is highly encouraged. If you're interested in checking out the campus, you can set an appointment by filling up this online form.
A staff member will meet with you and your family to take you through the school and explain the kind of education a child can attain with St. Andrews Dusit.
However, if you want to book a virtual tour before visiting onsite, you can also do so by booking a personalised interactive virtual campus tour through this page.