The cornerstone to success in life has always been education. In turn, St. Andrews Dusit is an international school with a world-class approach to its understanding of education and whose programmes are aligned with the English National Curriculum and the Early Years Framework.
In particular, St. Andrews doesn't believe in a one-size-fits-all approach to learning and would rather custom-fit their methods of teaching and education of your children in a holistic manner.
They wish to avoid rote memorisation of facts and figures in favour of truly learning and understanding subject matters on an expert level.
What is Holistic Education?
Most children and teenagers forget what they had just learned in school through traditional teaching methods because in order to pass examinations, they merely cram and temporarily memorise bits and pieces of information that they then discard later.
• A Big-Picture View of Learning: The holistic education of St. Andrews Dusit takes a more big-picture approach to learning. There's more of an emphasis on developing the whole person of the child in intellectual, emotional, physical, and spiritual terms.
• The Development of the Child is the First Priority: The holistic approach views children as unique individuals with their own respective talents. It understands that they learn best when their individual needs are met first, thus making them self-sufficient learners.
• Every Subject is Approached Holistically: Every subject from English to Mathematics and so forth is approached holistically so that the child isn't bogged down by the details, and they can retain applicable knowledge for the long-term.
• High-Engagement Learning: Once the needs of primary school children are met holistically, they'll become more engaged with their more meaningful learning experiences, resulting in more enjoyment and passion for the act of learning.
The holistic approach has gained significant momentum in the educational field in recent years, particularly in the 2020s or the Pandemic Era, where children have been forced to learn online under lockdown restrictions.
Benefits of Holistic Education
The educational approach of St. Andrews' holistic education understands that the child doesn't merely have academic needs. Or rather, to meet his academic needs, he should also develop himself as a whole in terms of physical, emotional, and spiritual development.
• Deeper Understanding of the Subject Matter: In traditional learning, kids tend to memorise their studies without much knowledge retention, leading to shallow understanding of the course work. Holistic learning encourages them to seek knowledge and retain what they've learned in school better.
• Holistic Learning is Individualised Learning: The children are encouraged to explore their individual interests and celebrate their individuality so that they express themselves better in a multitude of ways. They can learn early on what they're best at before they even enter college.
• Strengths and Weaknesses: St. Andrews Dusit encourages children to explore their strengths and identify their weaknesses. This allows them to pursue their interests or develop their talents while mitigating or overcoming their shortcomings.
• Personalised Education for Well-Rounded Development: The holistic approach has led to the development of multi-faceted individuals who are self-sufficient and can zero-in on their strengths and mitigate or overcome their weaknesses without excessive instruction.
• Fostering Critical Thinking: In traditional education, children are taught rote memorisation and temporary understanding of subjects to pass exams. Holistic learning encourages problem-solving skills, critical thinking, and self-sufficient learning beyond reciting meaningless words by memory.
• Thinking Outside the Box: St. Andrews Dusit's holistic education encourages children to colour outside the lines or think outside the box in order to consider different perspectives or ways to solve problems instead of being limited to multiple choice answers or memorised terminology.
• Emotional Intelligence: Some schools are too caught up in grades and academic achievement that they neglect developing the emotional intelligence of the child. They should be taught empathy for the feelings of others while also understanding their own emotional state better.
• Social Etiquette and Maturity: By teaching the child self-control, restraint, etiquette, and reading social cues, they'll be able to excel in social situations without letting their emotions take control of them.
Long story short, your children will benefit from holistic education and its emphasis on the importance of community and their environment. It strives to assist the kids to become more responsible citizens when all is said and done.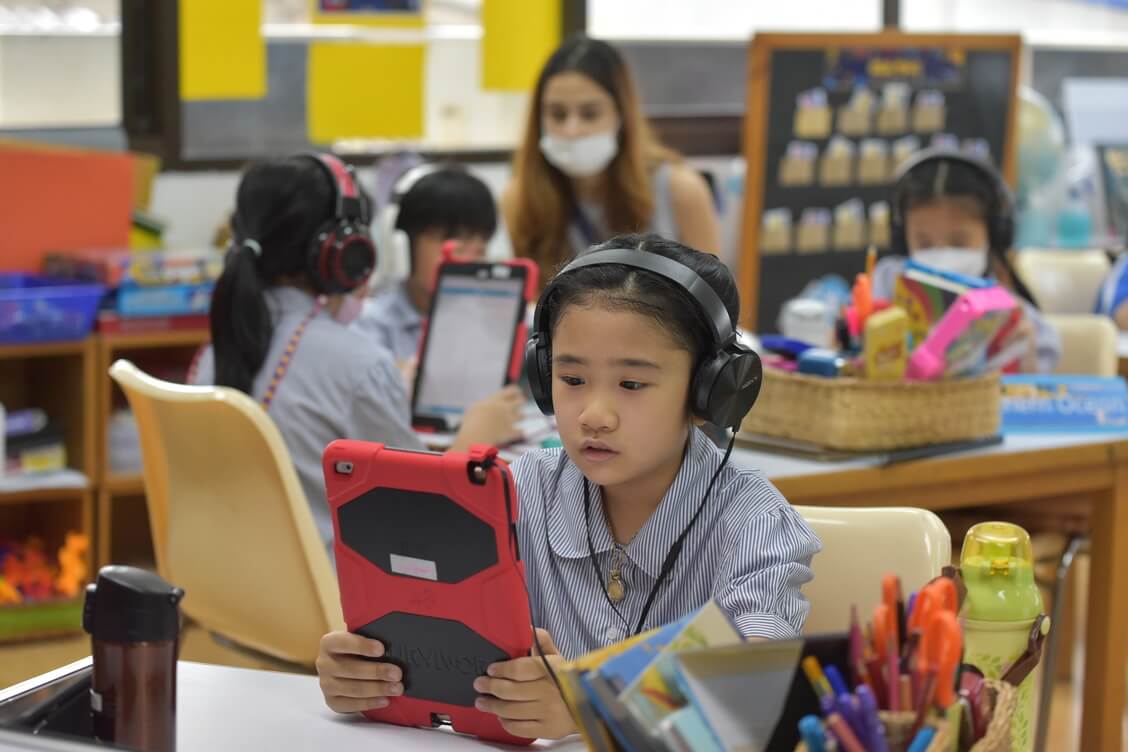 Components of Holistic Education
Holistic learning or education under St. Andrews focuses on the development of the "whole" child, so it covers all aspects of their learning and life. It's not just academics and moving on from simple arithmetic to calculus.
This approach and its programmes understand that every child is a unique individual that should be nurtured and valued accordingly. Its core components include social-emotional development, experiential learning, and individualised instruction.
• Individualised Instruction: St. Andrews Dusit customises learning activities in accordance with the individuality of the pupil. For example, some kids understand more by reading since they're born bookworms while others learn better visually.
• Experiential Learning: This learning approach focuses more on hands-on activities instead of rote memorisation of notes and terminology. This way, the child is able to learn applicable lessons by simulations, projects, and field trips.
• Social-Emotional Development: This is a critical part of this approach to learning. Instead of depending on the family environment alone to teach children self-awareness, positive (non-toxic) relationships, and self-sufficient problem solving, the school aids in that development along with the child's academics.
When you put these three components together, St. Andrews Dusit is able to create a learning environment that makes the most of your child's potential at an accelerated pace instead of forcing them to learn by a one-size-fits-all method of traditional primary school academics.
Developing a Child-Centred Environment
The establishment of an environment that's centred on the child is tantamount to holistic education doctrines. St. Andrews achieves this by empowering children and making them feel more comfortable under their skin.
The child-centred environment teaches outside-the-box thinking and problem-solving by letting the child explore, practise their imagination or creativity, and discover things. They're also more engaged because they're taking ownership of their learning.
Excessive strictness and discipline by punishment can lead to mental trauma in the child. We instead believe in instilling in him self-sufficiency by creating an atmosphere of trust, inclusiveness, and respect.
Finally, holistic learning also assists children to develop their empathy for others, which in turn can also lead to them becoming sympathetic as well.
Too many teenagers nowadays have become self-centred because they haven't been taught to consider the feelings and needs of others, becoming only concerned with what makes them happy. Holistic social-emotional development can help fix that.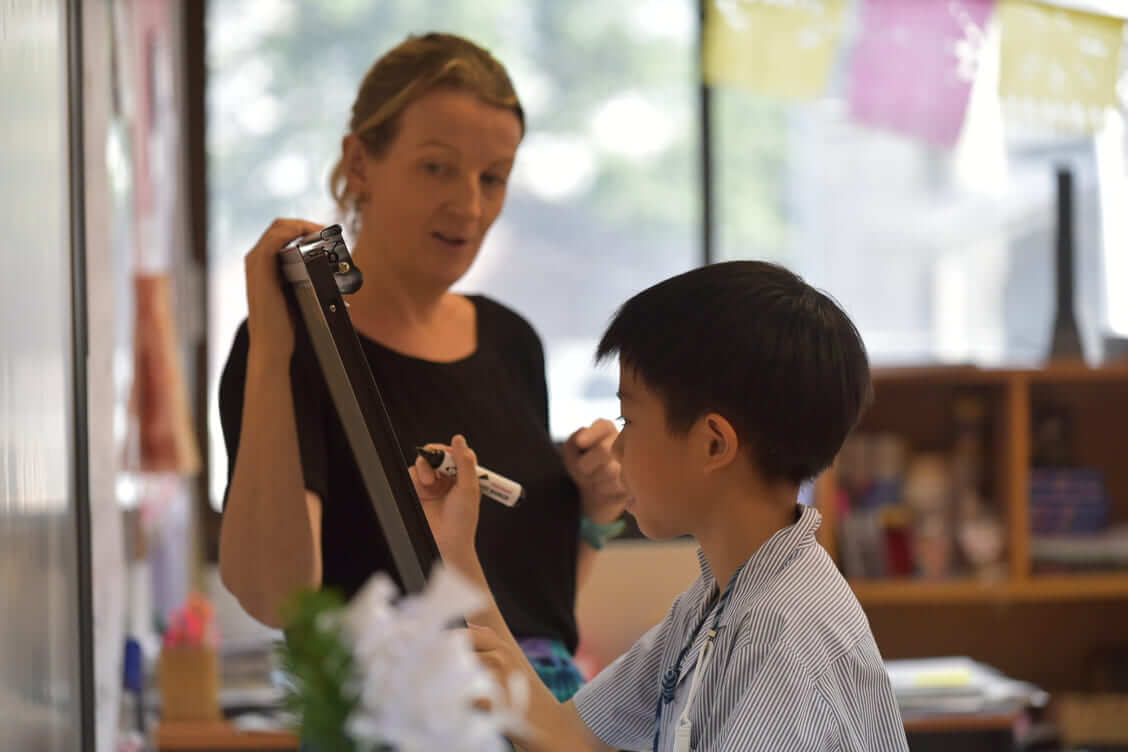 Educational experts, teachers, and parents have started to recognise the value of holistic education and how it fosters a better understanding of the world in a more integrated fashion, so that primary school children can become more self-reliant in learning.
In any case, you can schedule an in-person appointment to go to St. Andrews Dusit by filling up an online form. The personalised interactive virtual campus tour is available on the indicated link.