Besides gorgeous beaches, tropical climate, and hospitable people, Thailand has a number of international schools with different educational systems.
Located in Southeast Asia, the country is known for being peaceful, fast developing, and having stability—qualities that make it attractive for families with school-age children. Because of those positive characteristics, a growing number of expatriate families as well as local families choose to send their kids to international schools in Thailand.
Foundations of Thailand's Education System
First, it's important to be aware of the country's school system, which international schools are part of. The education system in Thailand consists of government, private, and international schools (which are likewise private).
There are three stages of education: pre-school, primary, and secondary, with each stage divided into several levels, similar to kindergarten, primary, and secondary schools in the West.
Educational Systems of International Schools in Thailand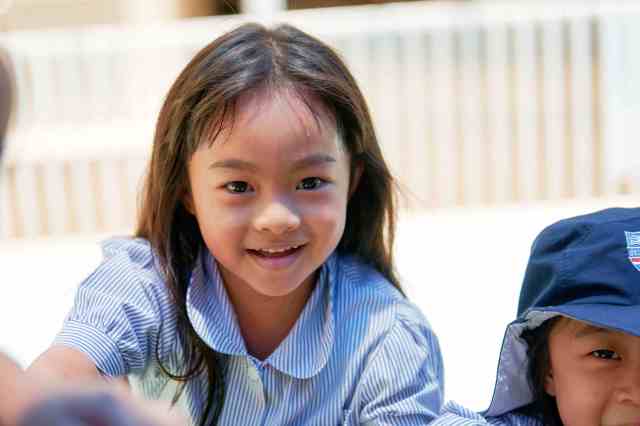 One can observe different educational systems of international schools in Thailand. However, here are the four most common educational systems of international schools in Thailand:
The National Curriculum of England—also called the UK Curriculum or the British Curriculum—is one of the top educational systems in the world due to its reputation of superior quality. International schools that follow this educational system are highly esteemed and recognized across the world.
In the British education system, education is required for children aged 5 to 16. Students are assigned to year groups depending on their age by August 31. Movement from one Year Group to the next is normally automatic, but exceptionally brilliant students may be exempted. Year Groups are organized into Key Stages, and a specific curriculum is created for every Key Stage, which includes detailed assessments and examinations to support students' academic achievement.
The British curriculum is extremely structured. Students in international schools in Thailand that follow the British curriculum study the international version of the General Certificate of Secondary Education (IGCSE) throughout the two years of Key Stage 4, beginning at the age of 14. Most of them take the required core subjects like Mathematics, Science, and English, along with optional subjects. Students normally take 8 or 9 IGCSE courses, followed by IGCSE examinations that assess their abilities in each of the academic subjects. Those are the last years of high school education which are required.
Students who want to attend university must continue to Key Stage 5 (or Sixth Form) for two-year Advanced Level courses. Both GCSE and IGCSE are internationally known academic standards and utilized together with Advanced Levels in the competitive admission process of top universities all over the world.
Meanwhile, in the American education system, every state has the power to decide on its own curriculum and educational process, so the curriculum will be different in one American overseas school compared to others. Curricula are constantly changing and often depend on the current learning standards and benchmarks.
International American schools usually have more stringent standards compared to public schools in the United States, and they also need to pass accreditation by one of four national non-governmental agencies. To achieve this, their curriculum should meet the standards set by the organization.
Just like schools in the United States, international schools in Thailand that offer an American based curriculum combine academic life and community activities, such as arts, sports, tutoring and mentoring enterprises, scholastic based clubs, and more.
In Thailand international schools that follow an American curriculum, education usually begins for children aged five or younger in pre-schools or kindergartens, at which time learning is less academically focused and more socially oriented (however, all schools teach the alphabet and numbers). Elementary, Middle School, and High School education is for children aged 6 to 18, and the majority of schools require students to pass exit examinations for the core subjects in order to receive an American based high school diploma.
Students likewise have the option to take external exams like Advanced Placements (AP), which help boost their chances of getting into prestigious universities. Based on the admissions requirements of the U.S. college or university they're seeking entry to, graduates may also need to take external SATs or other college entrance exams and meet the required marks set by the institution.
International Baccalaureate (IB) Curriculum
International schools that use the IB curriculum need to be directly authorized by the IB organization. The IB curriculum is created by educators instead of governments, which gives it independence from economic and political influences. Every 5 years, IB schools go through an evaluation for each of their IB programmes.
The IB curriculum is known for its holistic approach and global awareness features. It emphasizes knowledge, positive attitudes, skills development, and responsible actions. All IB teachers are trained by the IB.
The 3 IB programs (i.e., Primary Years, Middle Years, and Diploma) are designed for students with ages 3 to 18. Each program may be taken alone or as part of a continuum. A school can offer one, two, or all of the three programs, and any school that offers at least one program is called an IB World School.
The Primary Years and Middle Years Programs focus on honing students' inquisitiveness both inside and outside the classroom. Meanwhile, the IB Diploma Program is designed for students who are 16 to 18 years old and combines assessments with final examinations.
Besides British, American, and IB international schools, Thailand also has international schools that offer different national curricula, such as Canadian, Australian, German, French, Japanese, Singaporean, Indian, and more. These schools are usually subsidized by their home country's government.
These international schools in Thailand have different educational systems that follow their home country's curriculum. They typically teach subjects using their home country's national language. These schools are ideal for expatriate families whose stay in Thailand is quite short, as well as those whose kids are planning to go to a college or university in their home country.
Keep in mind that each of the different educational systems of international schools in Thailand have their unique advantages and disadvantages. Every international school in Thailand also comes with its own strengths and weaknesses, which include not just its curriculum but also its quality of educators, school facilities, and many other factors.
Receive World-Class Education from a Leading International School in Thailand
Located in Bangkok, St. Andrews International School Dusit is a highly respected primary school that offers students aged 2 to 12 with a balanced British International curriculum within a happy, safe, and inspiring environment.